Must-Have
Toys.Crafts.Accessories.For Mom and Joey
Have you ever stepped on a toy or two with your bare foot ?? Ouch! Toy cleanup is much like stepping through a minefield… and after a long day Marcella and Tim wanted to spend time with their Joeys over cleaning up "The Joey messes". Joey messes are the ones that make you sigh, cringe, + turn away. They rob you of time, make your hair stand up, turn your eyes big, and make your legs shake because toys are usually the culprit.
---
After Every Bad Comes a Good.
After experiencing a health hump that forced Marcella to trade the courtroom for more time at home, she and her kids nurtured that business idea they would call Stowey Joey.
Stowey Joey's goal was an EASIER solution to a household stressor with FUNCTIONALITY, SAFETY, and FUN as equal priorities. Playmats are a must for a new baby, so they created one that would withstand trends and wear and tear. With inspiration from her Joeys, Marcella knew she had to share The Best Playmat™ with other families.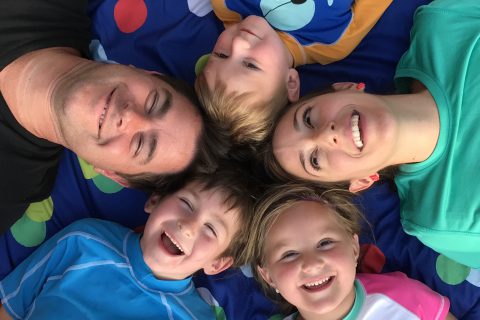 ---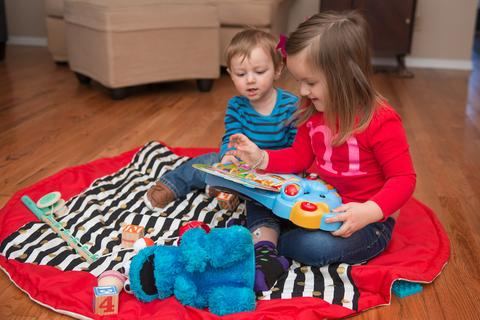 StoweyJoey® is By All Accounts a Labor of Love.
Playtime is when children's imaginations blossom. Watching Joey(s) play allows parents to be more centered on their children's gifts, strengths, and interests.
Joey is a reminder that sparking and triggering imagination is crucial for continued growth and creative development. Setting Joey(s) up for success and enabling them to share the best version of themselves with the world is a meaningful life purpose as a parent.
Needless to say, playtime will always have a permanent home with Stowey Joey.
---
The Best Playmat ™ is Indeed StoweyJoey®.
The Best Playmat™ inspires Joeys and their parents to picnic on the living room floor, build dreams out of legos, star gaze on wet grass and BEST OF ALL do this TOGETHER!
StoweyJoey will give you the opportunity to buy back time and to enJOEY the moments that matter most.
Please like and follow our pages below for updates, deals and more!
Yours truly,
Stowey Joey family!